Flying Pigs

The Flying Pigs first came together in 1997, when we were the last folk standing at the Aberdeen Student Show last night party. Within the year we performed our first show, 'Last Tango in Powis' at the Lemon Tree Studio Theatre, which attracted a sell out audience of close friends and dutiful relatives.
They had another shottie the following year, with 'Where Seagulls Dare' which some folk who didn't know them came to see, and which most folk thought was a bittie better. Since then they've been trying to get a bittie better every time, and for the last 15 years we've been entertaining ever growing audiences throughout the North East and beyond.
They headlined Aberdeen Arts Centre's first ever Comedy Festival in October 2001 and sold out there again in 2002. Then they moved to His Majesty's Theatre, first with 'The Seagull Has Landed', then 'Desperate Fishwives", 'How to Look Good Glaikit' , 'The Silence of the Bams" returning to HMT in November 2013 for a two week run with our new show, 'Finzean in the Rain' .
Sets In Motion are proud to have supplied set and stage management service to the Flying Pigs since their move to His Majesty's Theatre.
---
Aberdeen Youth Music Theatre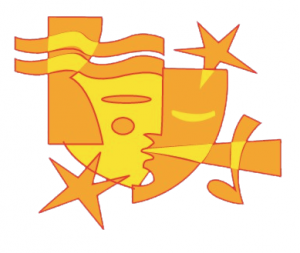 AYMT was founded in 1992 by Angela Campbell and Karen Berry, who saw the need for an elite musical youth theatre in Aberdeen. A compilation of "songs from the shows" was performed at the College Of Education Drama Studio. Kenny Hossick joined them for the inaugural "Bye Bye Birdie" in the Arts Centre. Two years later Shirley McGill came on board to direct "Salad Days".
After "Bugsy Malone" and "Annie" and to accommodate the large number of young people wishing to join, it was decided that two groups would rehearse the same show and so the complete double casting of shows began. This worked successfully for "Wizard of Oz", "Joseph", "Scrooge" and "Me And My Girl".
There was a demand for a younger group and so Junior AYMT was born. "Dazzle" was the first junior show followed by "The Rocky Monster Show" and many other successful productions. An intermediate group was established to give the maximum progressive training to members. So with "Summer Holiday" the "Ints" arrived.
This 3 tier structure with separate production teams is the structure that functions very successfully today. Over the 20 years AYMT have had many highlights. Performing "Les Miserables" in HMT to full houses in 2007 is one. Scooping the British premier of "Tale of Two Cities" in 2010 is another.
As AYMT continues to thrive, they see many ex members working professionally in the theatre world, on the west end stage, behind the scenes, in advertising and in education. We are delighted to provide sets and stage management service for all AYMT shows since 1999.
---
Danscentre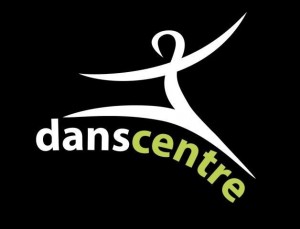 Danscentre (formerly Karen Berry school of Dance) was established in 1987 and has been delivering dance across the Northeast for the last 24 years.
Initially specializing in Ballet, Jazz, Tap and Contemporary dance, the school has branched out to include Hip Hop, Choreography and Dance in Schools. We teach pupils aged 2 to adult, offering exams in RAD Ballet and ISTD Tap and Jazz. They also run classes for adults including Dance Work out, Ballet Work Out, Zumba and Pilates!
Danscentre has their main base in Aberdeen City Centre on Hutcheon Street with 3 dedicated studios and a vibrant and friendly atmosphere. They also run classes at 8 further venues across the city including Cults, Culter, Kingswells, Rubislaw, Albyn School, Elrick, Westhill, Craigiebuckler and have now ventured further afield and have a branch in Carnoustie.
Danscentre performance group was created in 2006 and has performed at hundreds of events across the North East including the Lord Provost Variety Shows at HMT, AIYF Dance Gala and HMS Diamond Civic Event.
Sets in Motion are proud to provide sets and stage management services for Danscentre's main theatre show: a review of senior work and creative dance choreography including contemporary, hip hop, modern and ballet. A mix of dance styles performed from a wealth of young talent from
Aberdeen's leading dance Education Centre – a show not to be missed!
---
Inverurie Pantomime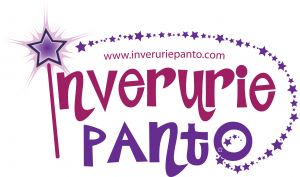 In 1980, His Majesty's Theatre in Aberdeen closed for refurbishment meaning that there would be no pantomime that year in Aberdeen. A group formed and performed Peter Pan in the Inverurie Town hall and productions have been staged each year since.
In 2001 Trap 4 Limited took over the running of the Inverurie Pantomime. In 2008 the production company Trap 4 was purchased by Sets In Motion and returned the Panto to its roots of traditional pantomime at the heart of the community. Since taking over in 2008 the Panto has raised well over £30,000 for local good causes.
As well as running the Panto, Sets In Motion has provided all the stage sets and technical services for the Inverurie Panto since 2001.